SANJHA PUNJAB FESTIVAL 2021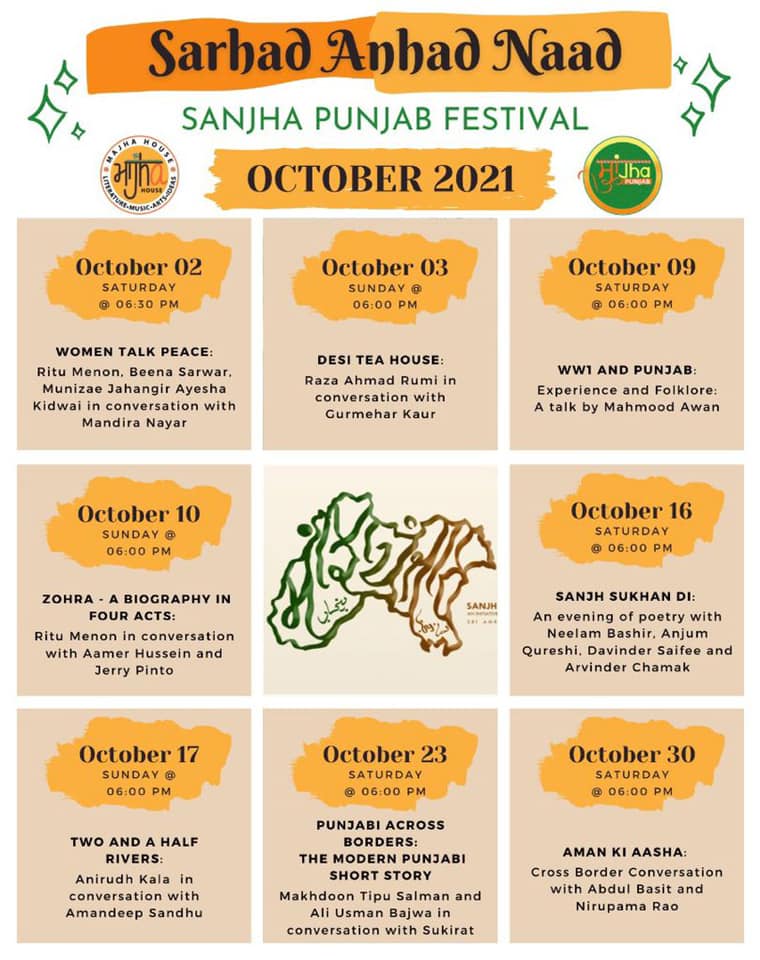 ZOHRA – A Biography in four Acts
An engaging conversation about Zohra Sehgal, theatre and film actor, and dancer-her work and her life.
Ritu Menon in conversation with Aamer Hussein and Jerry Pinto
World War1 and Punjab
WW1, Punjab's Military Service Experience and Folklore:
Brings home to us the experiences of the Punjabis who fought the First World War
A talk by Mahmood Awaan
Introduction by Maj Gen H.K .Singh(retd).
Desi Tea House
A Civilizational Rupture? Are shared heritage and values under siege in South Asia?
Raza Ahmad Rumi and Gurmehar Kaur talk about the erasure of histories, toxic popular culture, growing intolerance, and then reimagine an alternative future for India and Pakistan.
Women Talk Peace
South Asian women writers, activists, academics, journalists discuss peace-building efforts across borders.
Ritu Menon, Beena Sarwar, Munizae Jahangir, Ayesha Kidwai in conversation with Mandira Nayar.