The Incredible Faces of the Majha House Syal Festival 2021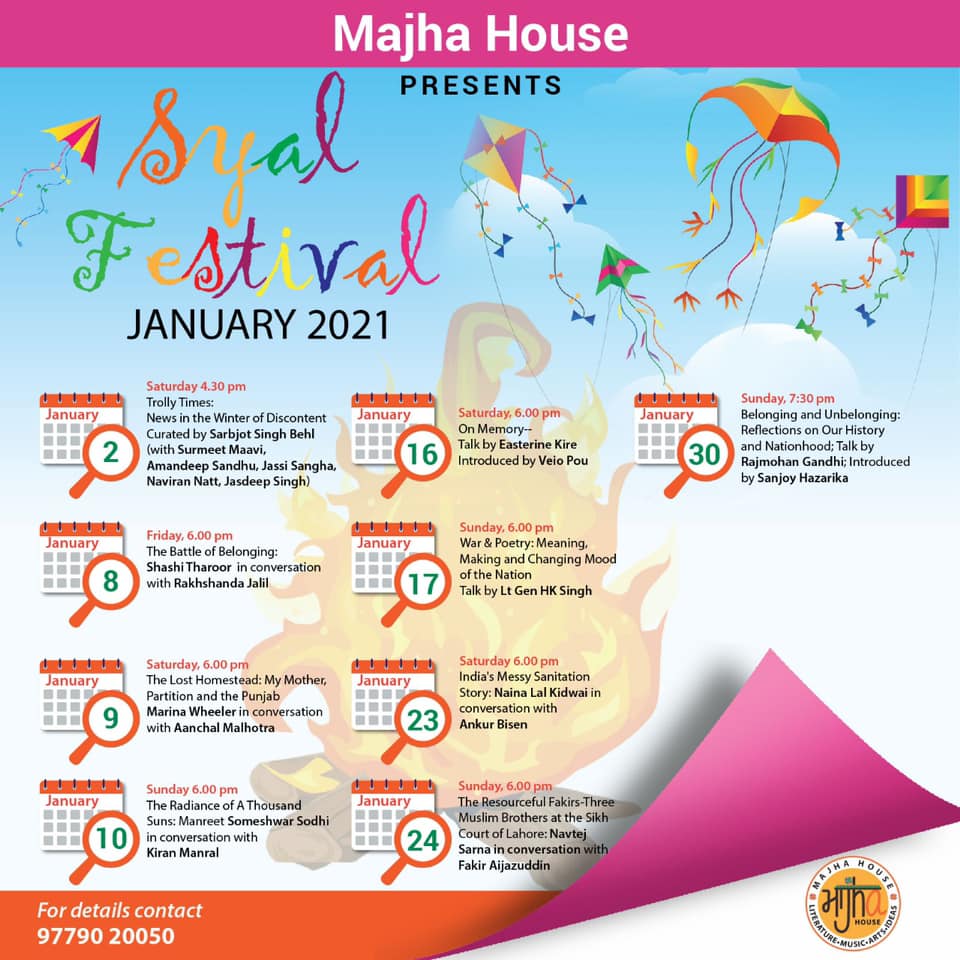 Syal Da Mela, 17th-18th November 2018
This year's Syal Da Mela will be held between17-18th November 2018 with a special focus on "Border Crossings: North-West meets North-East".
Sarhadein, borders have come up where none existed before. And thus it was in 1947 with the Partition of the Indian subcontinent. New nations born of this violent rupture and unprecedented bloodletting led to a migration unlike any seen before, destroying thousands of lives and a centuries old composite culture. Through talks, dialogues, exhibitions and performances, a group of outstanding scholars, writers, poets and artistes discuss and debate the rifts and fractures, the physical and psychological trauma, the division of language, literature and poetry, culture, art and film as well as those of caste, class and gender. For the very first time we seek to bring scholars and performers from the North East and the North West to come together and find commonalities and not just difference; to look at friendships across regions, nations and borders.
The Incredible Faces of the Majha House Syal Festival
Alka Pande, Bulbul Sharma, Hartosh Bal, Jaya Misra, Mitra Phukan, Nirupamma Dutt, Ratnottama Sengupta, Madhavi Menon, Dr Sarbjot Behl, Sunil Mehra, Bant Singh and more.
The two day Syal (Winter) Festival at Majha House on the theme of Border Crossings: North West Meets North East concluded with a fantastic performance on the 18th evening that brought a bygone era, that of 19th century Bengal, alive before the eyes of a packed hall at the Indian Academy of Fine Arts. Haunting, evocative, a complete treat to the eyes and ears, the heartrending story of a young high caste widow made even stronger with song and music, it was a fitting end to the Festival.